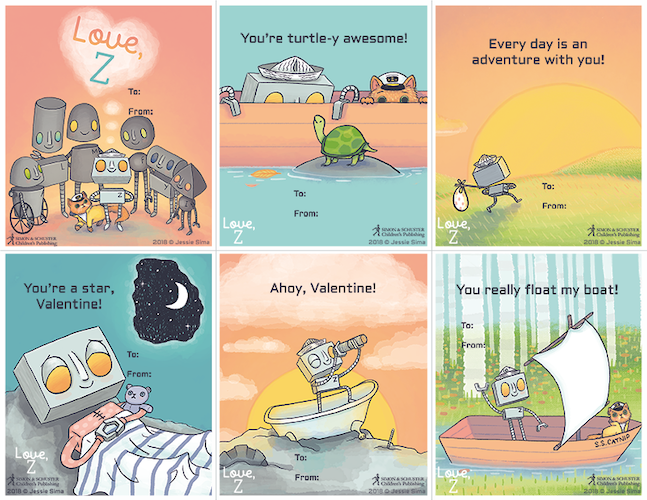 I should have posted these earlier - which is always how it happens - but here are some Love, Z downloadable and printable Valentine's Day cards!
Print them and give them to your friends, loved ones, or favorite robots. Mine are going straight to my Roomba.
Happy Valentine's Day!
Reproducible, but not for resale. Share for free, please.