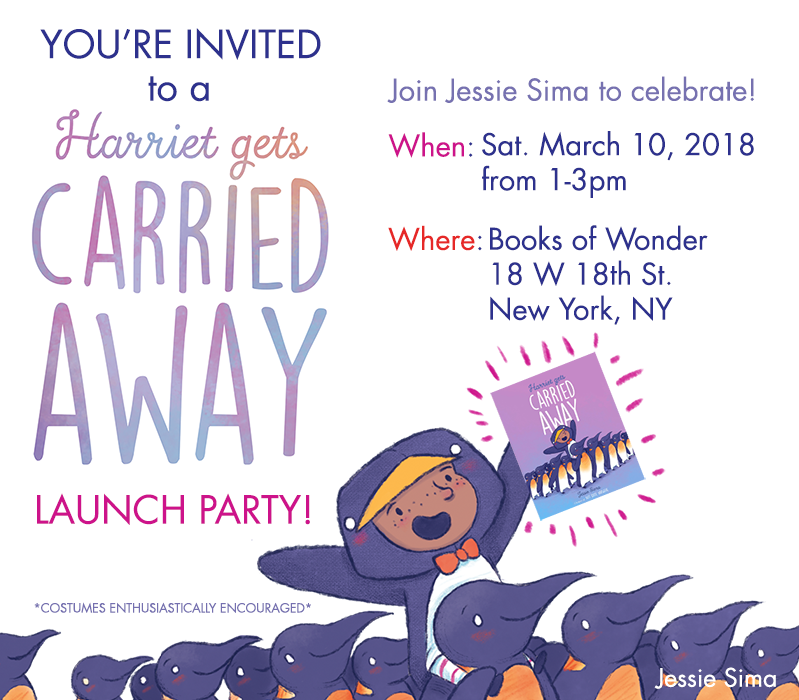 It's 4 weeks (which also happens to be exactly 1 month) until Harriet Gets Carried Away on March 6, 2018! I'm going to be going on tour for this book, and I'll be sharing the full schedule of my events soon, but first, I want to invite you to the Harriet Gets Carried Away NYC Launch Party!
When: Saturday March 10, 2018 from 1-3pm.
Where: Books of Wonder 18 W 18th St. New York, NY
COSTUMES ENTHUSIASTICALLY ENCOURAGED
For more information about the event, check out the Books of Wonder Event page.
Signed pre-orders are also available for purchase NOW from Books of Wonder!
More soon!
Jessie