Happy Last Day of 2017! A lot as happened in my personal and professional life this year, and I want to take a moment to say, "Thank you!"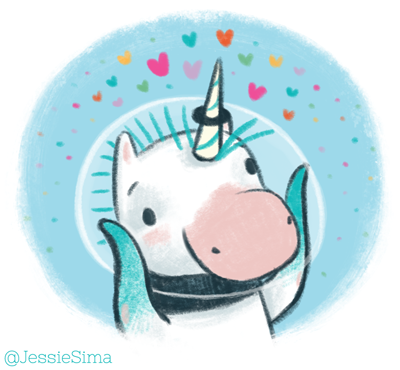 THANK YOU to everyone who read, reviewed, or recommended Not Quite Narwhal this year! Whether you bought a copy, borrowed it from a library, or stole it from a friend (you should probably return it in 2018), I'm so grateful that you took a chance on my very first book. It makes a difference.
THANK YOU to all the schools, bookstores, and libraries who hosted me this year! I had so much fun visiting with everyone, and I hope to see you all again in 2018!
THANK YOU to everyone who has shared their excitement for Harriet Gets Carried Away and Snow Pony and the Seven Miniature Ponies! Whether you've read an early copy, or are just pumped for penguins and ponies, I really appreciate the support. I can't wait to share these books with you in 2018!
Last but not least, THANK YOU to my family and friends who are always there for me! I require a lot of emotional support and reassurance, and you always provide.
Happy New Year! Here's to a 2018 full of positive change!