Christmas came early this year, and brought with it the first finished copies of my next picture book, Harriet Gets Carried Away.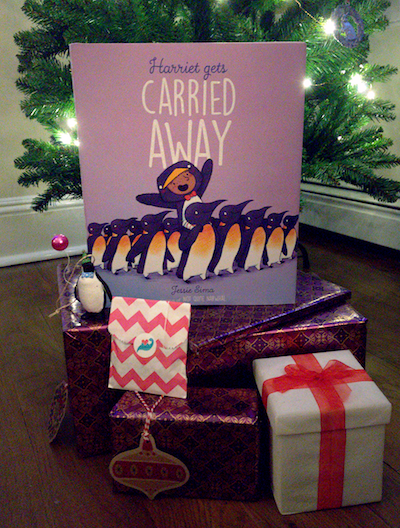 In it, a costume-loving girl goes to the grocery store dressed as a penguin, happens upon a waddle of real penguins in the frozen food aisle, and gets literally and figuratively carried away. It comes out on March 6th, 2018, which is only like… 2.5ish months away.
Up until now all I've had are F&Gs (fold and gathers) which are pretty close to the final version, but unbound and without a hard cover. The bound copies make it feel so REAL, and this was my first chance to see the case cover (the cover under the book jacket.) Like with my first book, Not Quite Narwhal), I was able to make the case cover different from the jacket cover. Here's a sneak peek at what lurks beneath: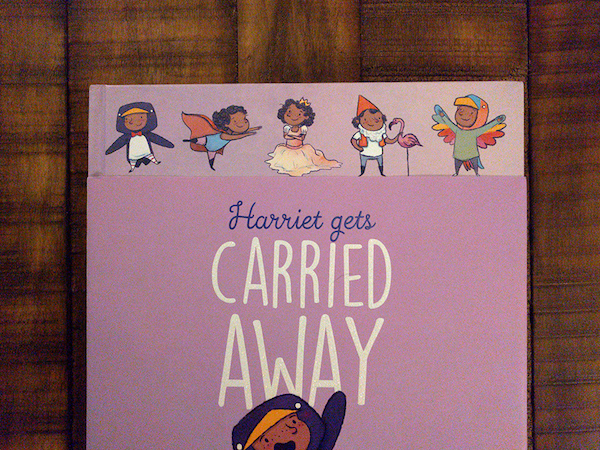 I also really like getting to see the pasted down endpapers.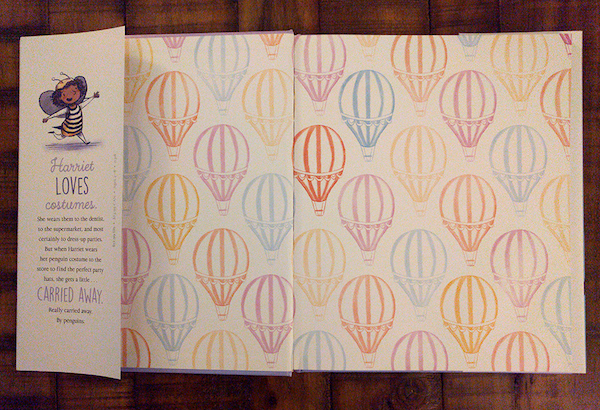 I'm really happy with how the hot air balloons came out, and they hint at a plot point in the book…
That's all I'll share for now, but as publication day approaches (rapidly) I'll be posting more Harriet related shenanigans.
Thanks for reading!